Välkommen till Nordisk Panorama Cinema Walk – ett nytt tillskott till årets filmfestival! Ordna om filmerna som du vill och skapa din egen filmrundtur i staden.
På Mitt Möllan, Claesgatan 8 visas den 16/9: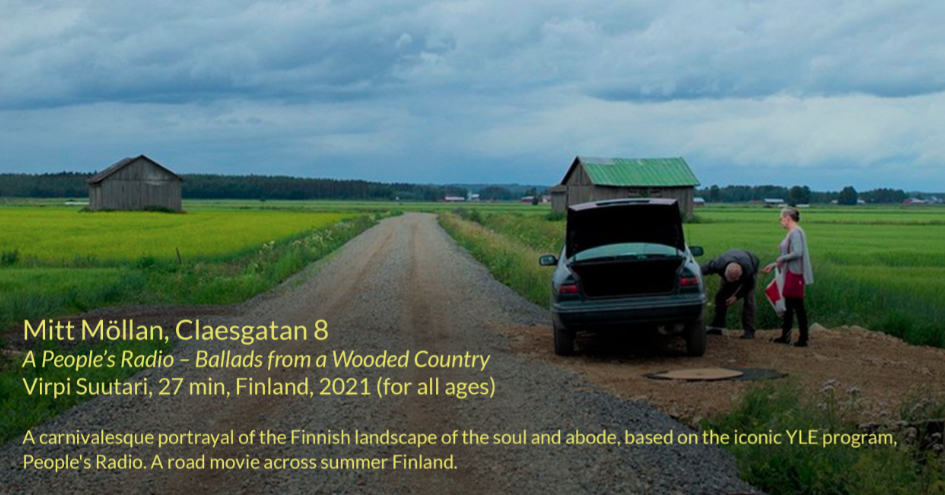 A People's Radio – Ballads from a Wooded Country
A carnivalesque portrayal of the Finnish landscape of the soul and abode. The short film is based on the iconic YLE programme People's Radio, and its visual material has been created by the road movie method of driving across summery Finland.
The film paints a panorama of what Finland looks like today. Its narration progresses through humor into civic anarchy, ultimately also towards the longing for human connection.